Yo everyone. This is getting intense zomg! Orruar is cracking whips to crank out front page updates because we just can't keep ourselves from whipping up brand new, never-before-seen Epic 2.0s
So, hot off the presses we give you Dalnoth, in all his rogue glory, representing with the first ever Rogue Epic 2.0: Nightshade, Blade of Entropy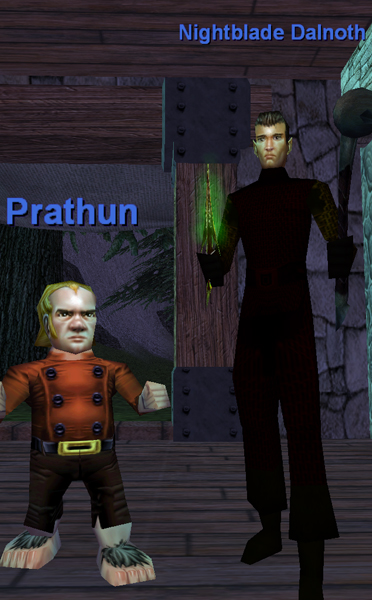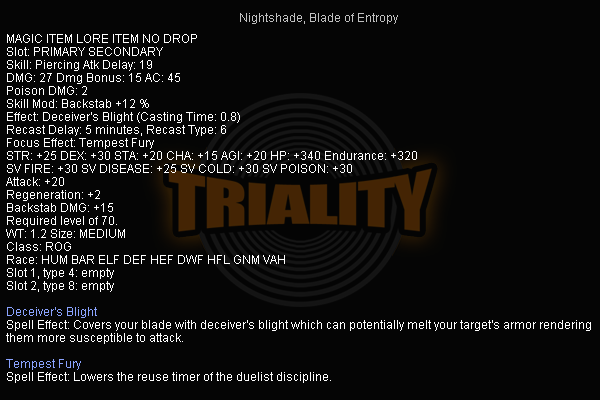 So ya, for more game-wide first ever Epic 2.0s, keep coming back. Holla.
---
As a reminder, we are recruiting:
Necromancers
Paladins
Warriors
Magicians

Updated Mar 15, 2005
For the sake of consistency we'll throw some of quotes at you. But it's not really the [usual] quote section. Well, it's kind of the [usual] quotes but just very short. Cut me some slack – these updates are coming at a fast pace. God damn overachievers.
---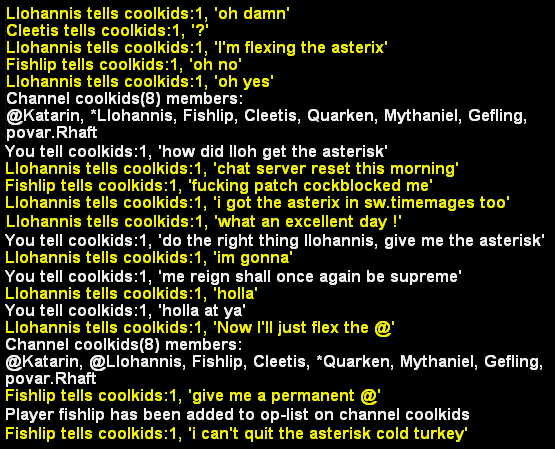 ---

Originally posted by qxx • Dec 16, 2004 22:52